Aurora Bottle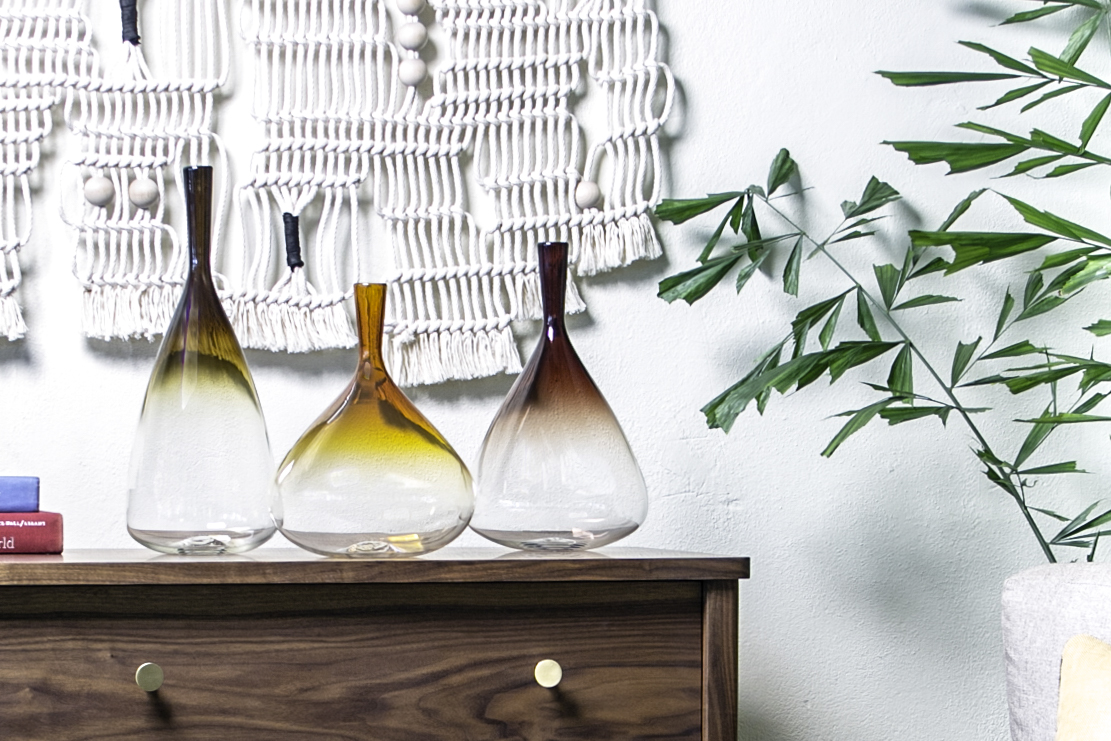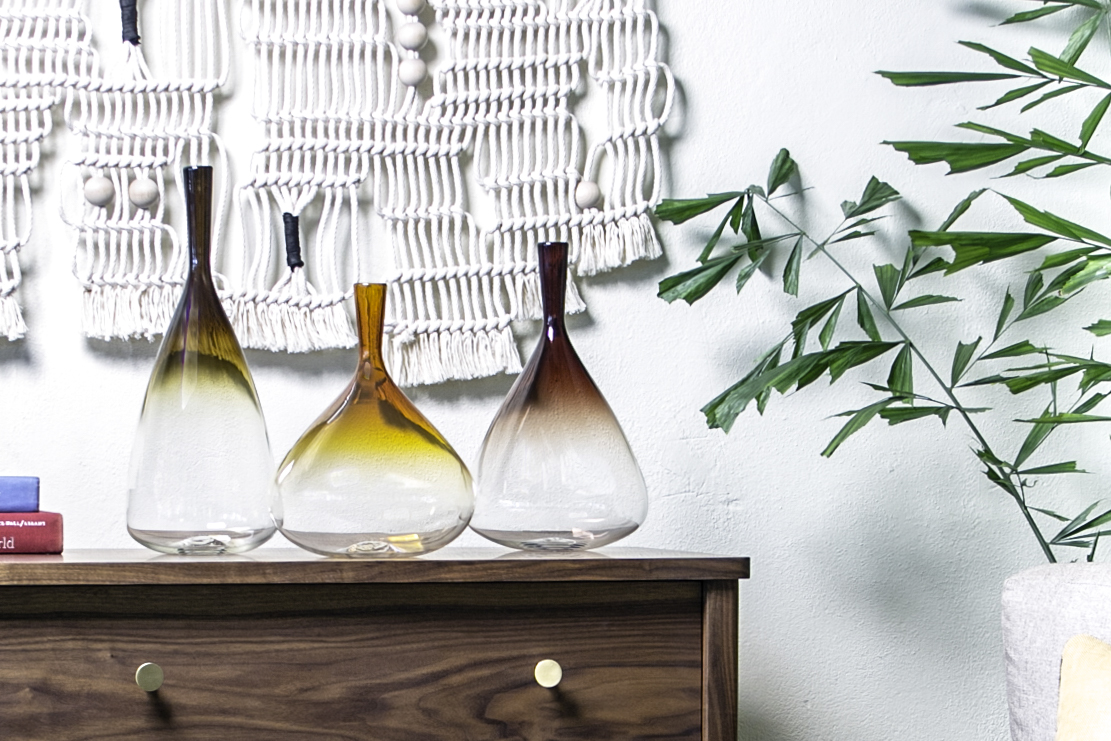 Aurora Bottle
The Aurora collection is essentially a watercolor painting reminiscent of the northern lights. The color effect adds atmospheric quality to the glass and allows the overlapping colors to blend. Display them with the overlap of forms and color to blend hues and gain variety. The vessel's silhouette suggests both movement and airy quality while maintaining a graceful flow and balance.
Each Aurora Bottle is handmade to order, as it is offered in 18 different variations. Please expect 4-6 weeks for delivery. Feel free to email us if you would like information about availability.
SIZE—approximately 13," 15", 17"
Designed and handmade by Lynn Read in Portland, Oregon. By its nature, handmade glass varies in size, shape and color.